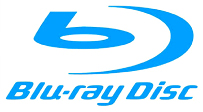 Blu-ray Disc Manufacturing (BD-25 and BD-50 Replication with Packaging)
This is what you have been looking for. Fully licensed, made in the United States, Blu-ray disc replication.
When comparing Blu-ray replication costs, it is important to understand the licensing fees, setup fees, and who is paying them. There are significant per title license fees and a per disc royalty for all Blu-ray discs.
AACS (Advanced Access Content System) digital rights management is part of the Blu-ray standard. It is not possible to manufacture a Blu-ray disc without AACS encryption. All Blu-ray video titles require $550 AACS Title Key Certificate fees. There is also a per disc royalty paid for every disc molded. These fees are included in our price grids below.
Business Replication collets this fee from you and pays this fee to the AACS LA. Verification of AACS content provider License is a required part of the disc mastering process.
To replicated a disc requires a stamper (disc injection mold). The cost of the stamper is included in our price grids below. The stamper has microscopic "pits" in its surface. The stamper surface degrades quickly over when exposed to air. The stamper can not be stored and reused. This means that a new stamper is required for every order, even if the project has been replicated by us before.
Our prices shown below include all set up fees (film an stamper), license fees, and the per disc royalty.
Be smart. Don't get ripped off. Understand your total cost before you begin your Blu-ray replication project. Some competitors quote a low per disc price that does not include the film costs, stamper costs, AACS Title fee, and the four cents per per disc patent royalties.
Blu-ray Manufacturing
(BD25 Replication)

Bulk Wrapped
4 Color Process + white
Offset Printing
Quantity:
1000
2000
3000
5000
7500
10,000
20,000 +
Price:
$2330
$3080
$3870
$5300
$7200
$8800
Use estimate form or call
Unit:
2.33
1.54
1.29
1.06
.96
.88
Blu-ray Manufacturing
(BD25 Replication)
in Retail Box

Full Color Case Cover,
Full Color Disc Printing,
Shrink-wrap, Carton Pack

All setup fees, AACS fee,
& per disc royalties are included.
Quantity:
1000
2000
3000
5000
7500
10,000
20,000 +
Price:
$2990
$4300
$5610
7900
$11,100
$13,800
Use estimate form or call
Unit:
2.99
2.15
1.87
1.58
1.48
1.38

Steps to beginning your Blu-ray Replication Order
Electronic file for the disc art matching our template.
BD master on a BD-R or external hard drive in on of the formats described below.
Completed Intellectual Property Rights Form
Completed Indemnification Form
50% deposit. If paying by credit card return our credit card authorization form.
What you need to supply as the BD master?
We accept the following formats as BD masters: BD-MV, BD-CMF A, BD-CMF C
These folders must be supplied on a BD-R disc or on a USB 2.0 external hard drive.
We can not accept folders in the Sony-CMF format.
Playable BD-R disc cannot be submitted as masters.

Reorder of a Blu-ray Replication Title
An exact re-order of a Blu-ray title does not require the AACS fee. However any change in the content, however minor, requires a new AACS fee to be paid. If a new master is required, AACS fees are required,
Customer service representatives are available Monday - Friday from 8:00 AM to 5:30 PM Pacific Time. Contact us if we may be of any assistance (916.789.9929 e-mail: service@dvdreplication.com ).
All orders are subject to our Standard Terms and Conditions.